About Us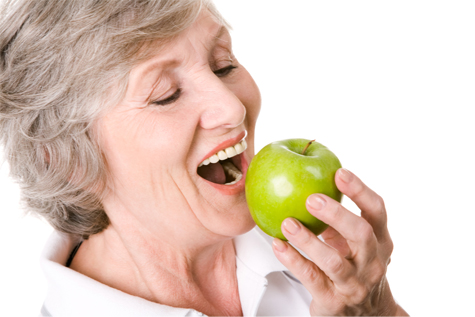 We are a team dedicated to providing quality dental care to people in residential care, or at home, who find it difficult to get to a surgery or who simply want the convenience of a home dental service.
Going into residential care or becoming housebound brings lifestyle change but it need not mean that access to preventive dental care and dental treatment becomes difficult or impossible.
All too often dental health- which is key to a person's ability to maintain their dignity, enjoy their food , smile and speak without discomfort – is overlooked when mobility or independence become issues.
Ask your care home or domiciliary care provider what provisions are in place for residents to access dental services. Are staff at the home aware that poor oral health can affect a resident's general health? Will staff take patients out for appointments or do patients rely on relatives visiting to arrange a trip to the dentist? Is transport available? Is there a charge for this? What is the waiting list like for NHS domiciliary visits? Does the home encourage regular check-ups as well as responding to dental problems when they arise?
At the Mobile Dentist Company we aim to provide a first-class, on-site, private dental service for all our patients. We use state of the art portable equipment and experienced, empathetic staff who understand the particular needs and concerns of our patient group.
We offer our clients the opportunity to choose excellent private dental care for themselves, or their relative in residential care.
We recognise the importance of educating care home staff in oral health and hygiene practice - our Oral Care Training (ORCA) course is designed to help care staff comply with best practice.
We are confident that our service meets the highest standards of care and if you have any concerns we will work with you to resolve them as quickly as possible. Your first port of call should be the patient feedback form which is offered at every visit. All comments on these forms are read and where necessary responded to promptly. Alternatively, you can contact us directly and will receive a response within 14 days:
The Registered Manager
Advance Healthcare Logistics Ltd t/a The Mobile Dentist Company
20 Miners Way
Ackholt Road, Aylesham
Canterbury
Kent
CT3 3AW
Tel: 01304 842995/0844 8092660
je@themobiledentistcompany.com
We will always investigate and do our best to resolve your concerns as quickly as possible; however, there is also the option to contact:
Dental Complaints Service
Telephone: 0208 253 0800